China is rapidly becoming a cashless society. Sixty-eight percent of Chinese consumers are already making mobile digital payments, and nearly 20 percent use mobile payments exclusively. This is the fastest rate of adoption for cashless and e-commerce payment solutions in the world. It should be no surprise, then, that this preference by Chinese consumers for the convenience of mobile digital payments extends to their travel overseas.
A recent study by Nielsen discovered that the most important consideration for Chinese tourists shopping overseas was not price (as might be expected) but rather what kinds of payment methods were accepted by retailers and service providers. A full 41 percent of Chinese tourists listed this as their top concern, tied with the discounts offered.
With rising incomes in China, travel abroad is becoming an affordable luxury for many Chinese citizens. In 2018, Chinese tourists made 140 million outbound trips, an increase of nearly 14 percent from just a year earlier, according to the China Tourism Academy. These numbers continue to grow annually.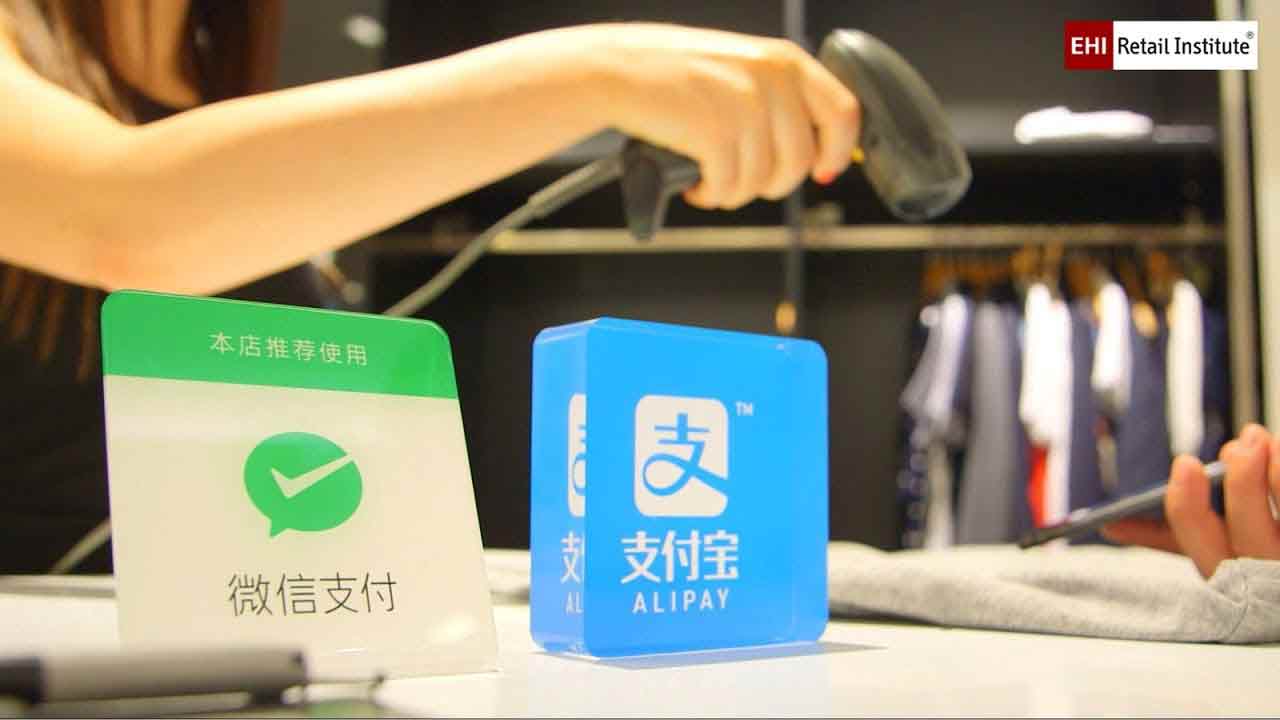 About 65 percent of Chinese tourists have already used mobile payment during overseas trips, compared with just 11 percent of non-Chinese tourists. And more than 90 percent of Chinese tourists say they would use mobile payment options while overseas if they are on offer.
In Canada, Chinese digital payments are steadily becoming a more popular payment option. Chinese tourists in Canada spend nearly $8000 CAD per trip on average, more than tourists from any other nation. And with Chinese immigrants historically one of Canada's largest foreign-born populations, and with students from China currently the largest group of international students in Canada, supporting Chinese mobile payment brands makes smart business sense for Canadian merchants.
Unique among all groups of tourists, Chinese spending while overseas is dominated by shopping (25 percent of charges), followed by accommodations (19 percent) and dining (16 percent). This contrasts with non-Chinese tourists, who spend mainly on accommodations (29 percent), followed by dining (18 percent) and shopping (15 percent).
Offering these popular digital payment platforms helps Canadian merchants better welcome these Chinese customers, many of whom do not have western credit or debit cards. In addition, because these super-apps automatically convert Chinese RMB into Canadian dollars, accepting these digital payment platforms provides Chinese customers the peace of mind in knowing exactly how much they are spending while abroad.
Want to learn more about how Chinese digital payment platforms can help you attract more Chinese visitors to your business? Email us today at info@ottpay.com or give us a call at 1-800-688-9838.