Your business is already offering popular online payment methods to attract Chinese customers. But how do you keep them coming back? Repeat customers are key to profitability and growth—and with Chinese tourists, international students and new immigrants in Canada spending billions annually—you'll want to strengthen your connection with this consumer segment.
Since 2016, OTT Pay has partnered with Canadian companies in industries ranging from retail and food to entertainment and hospitality, to help them connect with Chinese consumers and build lasting relationships. Find out how we can help your business use specific marketing solutions that appeal to Chinese customers—to keep them in your fold.
Coupons & Discounts
Coupons and deals are an essential component of Chinese consumer behaviour. Chinese customers use e-wallets daily for every aspect of their lives—and they like to use coupons and discounts. Their starting point for online payments is either Alipay or the larger WeChat social network, and you need to be a part of this ecosystem to successfully connect with them. That's why OTT Pay created mini-programs, or "apps within apps," to help merchants promote their goods and services on Alipay and WeChat Pay. They're free for you to use. All you have to do is send us your coupons, and we'll make them available to customers at the right place, and at the right time. This way, you can be proactive and run constant discounts on Alipay and WeChat Pay. As much as Chinese customers love hunting for deals, they appreciate consistency. For instance, if they know they get a huge discount every time they order from you on weekends, they are likely to come back.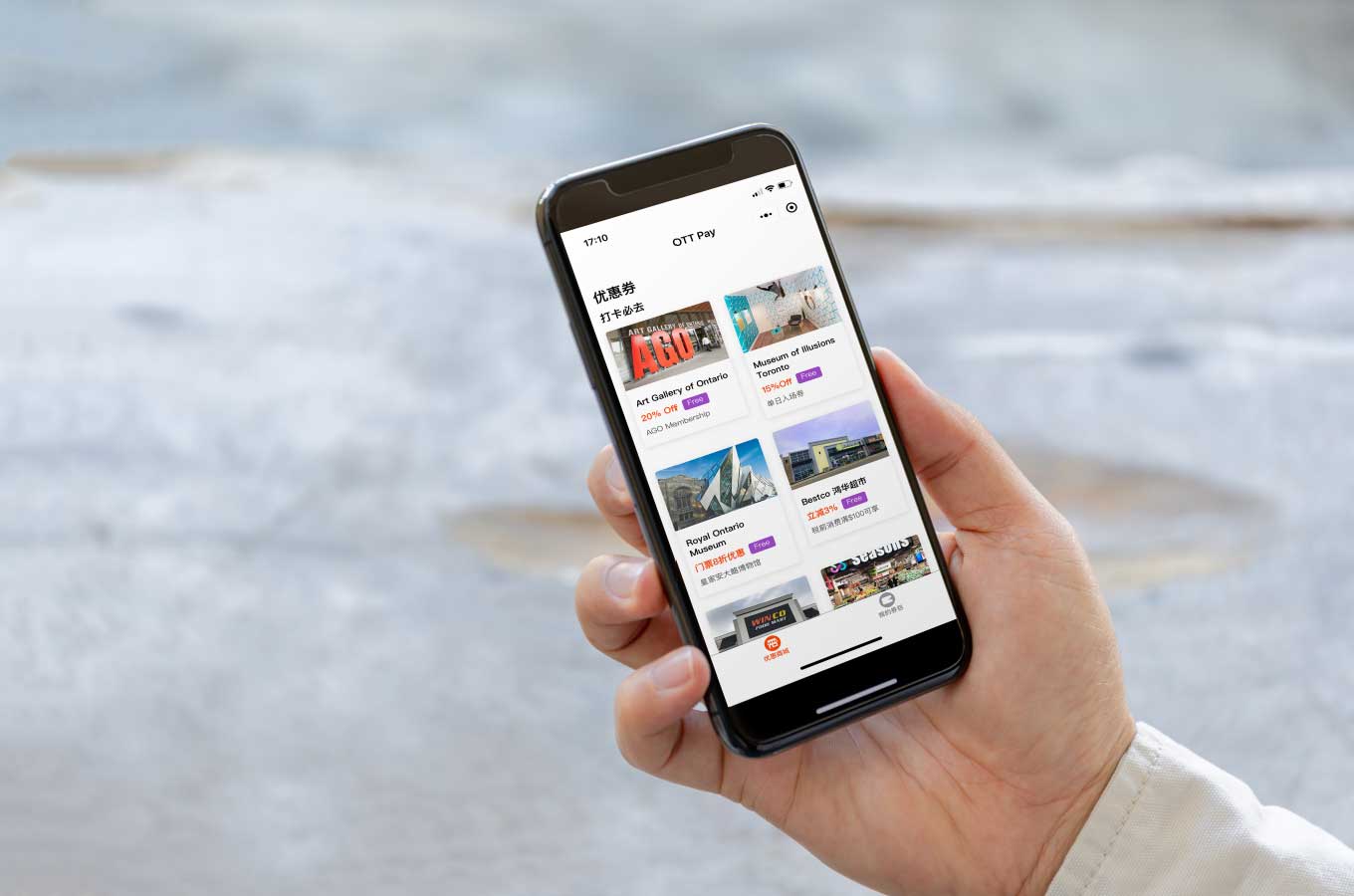 Digital Gift Cards
A complete loyalty program targeted at Chinese consumers must include digital gift cards. The principle is the same as physical gift cards, except customers buy them with their smartphones. Chinese customers find them attractive because they can buy and replenish them in RMB, and OTT Pay's portal lets your business offer its digital gift cards on Alipay and WeChat Pay. They can be used for red packets, staple events like China's Golden Week and Singles' Day, as well as for food, clothing and other items Chinese customers will want to purchase while in Canada. For Chinese tourists, international students and new immigrants, accessing their bank accounts at home and converting RMB into dollars is the biggest hurdle. Letting them pay with their own currency—and ensuring they can put additional funds on your digital gift cards—will increase their loyalty.
Point-of-Service (POS) Solutions
Eliminating language barriers and lineups at the cash are two other key elements that can help you win and retain Chinese customers. OTT Pay's POS translation services let your customers type text or speak directly into the smart payment device microphone—in Mandarin and in 130 other official languages. The OTT Pay App also lets you process WeChat Pay, Alipay and UnionPay QR Code payments directly from your phone, so you have more than one POS. This option is likely to appeal to Chinese customers who are used to paying quickly with their e-wallets. This combination of services is especially helpful for smaller brick-and-mortar businesses who wish to differentiate themselves from their competitors.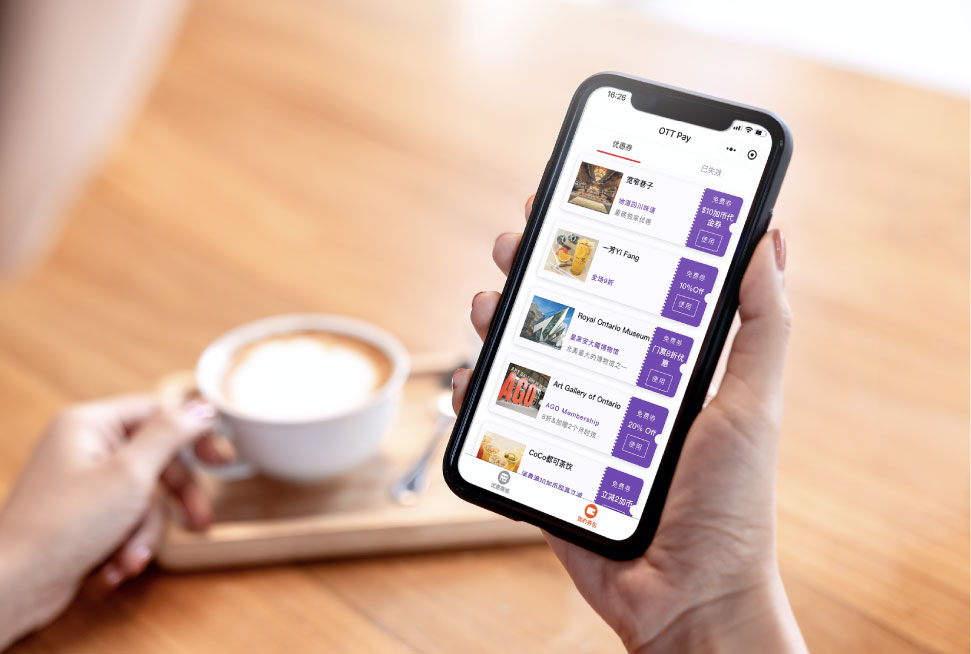 Loyal customers are central to running a successful business. Their frequent visits will boost your sales, and they will become brand ambassadors. Their positive comments about your products and services will drive new traffic to your business, and help you convert occasional shoppers into returning customers.
Chinese tourists, international students and new immigrants in Canada are a substantial source of spending power. But the fact that they're looking to spend does not guarantee that they'll become repeat customers. Without an appreciation of the Chinese consumer culture, your efforts won't yield good results. Succeeding in the Chinese consumer market doesn't stop at online payment solutions. As an official authorized payment and marketing partners of WeChat Pay, Alipay and UnionPay QR Code in Canada, OTT Pay has unique insights into the Chinese consumer market. We understand how mobile payments work, how to do Chinese marketing and social media right, what your Chinese customers want, and how to keep them coming back.
Ready to start building your Loyalty Program? Contact us today at cutomer.experience@ott.ca or give us a call at 1-800-688-9838.