Global Education has been building their presence in Toronto's English language teaching sector since they opened four years ago. We recently spoke with Helen Liu, President of Global Education Canada (gedu.org), about how OTT Pay has helped the company grow.
How long has Global Education been in business?
Global Education, as a brand, was founded in China in Beijing in 1997. We've been operating out of China and abroad for 22 years. Global Education Canada opened in Toronto in August 2015.
Can you tell us something about your students? Why are they taking your classes?
Our students are international high school students from China, from Grade 9 to Grade 12. For students whose mother language is not English, they have to submit language test scores proving English proficiency to apply to universities or colleges. We help them prepare and improve their English skills for standardized English language exams, like IELTS. These exams can be very challenging for international students, so we're here to help.
What makes Global Education different from other international language schools in Toronto?
Global Education is a well-established organization that has a strong reputation in China and abroad. We offer not only flexible, high-quality courses for students of all levels but also extracurricular opportunities for them to study, volunteer, and even sometimes do internships. Our unique flexible curriculum means that our full-time teaching staff can research teaching and training routines so that we can offer the most up-to-date, high-quality courses for our students.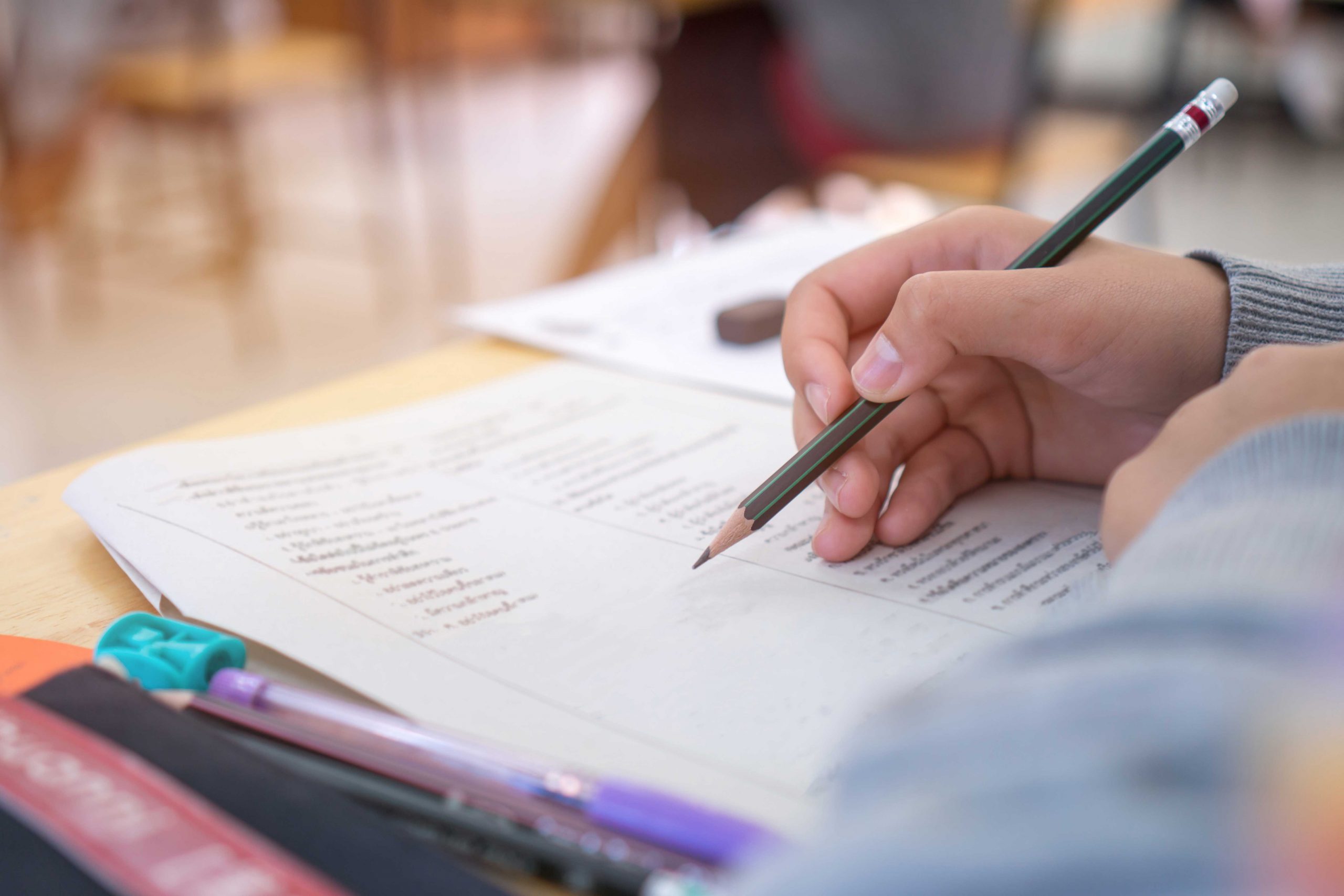 How are you marketing Global Education? What platforms are you using to build awareness about the courses your business offers?
It's actually very tricky to do targeted marketing in Canada. Our target customers are very specific: they're from China and speak Chinese. And they're high school students.
Google Ads is definitely one of the marketing strategies we're using right now. At the same time will use WeChat and other social media.
We do a lot of internal marketing, as well. Student services are important to us. One-third of our students come to us by referral from past students, so student service is the best way to build a good reputation. We offer parties, host seminars, and run volunteer opportunities to help us build a good reputation among our students. High-quality courses are the most essential part of what we do, but we also offer lots of these services to students so that they don't just study here but feel like they have a home away from home while they're at our school.
Do you market to students while they're still in China, or after they have come to Canada?
Both. We have over 400 schools in China, so we have lots of opportunities to market to students before they come to Canada. They recognize our brand and can come to us directly. But we also focus on local marketing here in Canada. We have campuses both in Toronto and Vancouver.
Why did you choose to partner with OTT Pay?
OTT Pay had a solid reputation here in Toronto. We're proud that they are introducing WeChat Pay and Alipay into Canada. This really changes our way of living and working. These payment apps are incredibly popular to our Chinese clientele, as China is an increasingly cashless society.
What value does OTT Pay bring to Global Education? How does OTT Pay help Global Education meet its goals?
OTT Pay brings convenience and efficiency. They help us meet our goals because, for our main clients from China, arranging to pay tuition through Canadian banks is not very convenient. It's not where their funds are. OTT Pay helps them pay their tuition more efficiently by allowing them to draw directly on funds from their bank accounts in China. They can transfer funds from their bank in China to us here, and it's instant.
How does OTT Pay help you build a satisfied customer base?
OTT Pay makes things convenient and efficient. OTT Pay is a better way to help our students pay their tuition, so it keeps our customers very happy. They have been very safe for us, and every transaction through them is instant and very secure.
What else can you tell us about working with OTT Pay?
OTT Pay team is professional. Their staff comes to us to do training, and they always let us know what is going on within their team. We trust OTT Pay 100 percent because every transaction we make with them comes to us instantly. OTT Pay also has a solid reputation with other corporate clients that we know. And when they do marketing promotions, they involve us, so it's a good way for us to represent and publicize our brand, too.