On October 26th, 2018, OTT Financial Group completed the grand opening of its new financial services centre. Situated at 96 Steelcase Road West, the new location is perfectly placed to serve the City of Markham and its inhabitants. With a large Chinese community, Markham is the perfect opportunity to expand the reach of OTT and deliver high quality service to more consumers.
The York Region has been rapidly growing and is now Ontario's fastest expanding large municipality with over 1.2 million residents and 51,000 businesses. With a diverse talent pool, high-quality infrastructure, central location, and a pro-business outlook, the York region is the ideal location for OTT to fulfill its consumer-focused vision.
The local government has given OTT their support in this endeavour with the Mayor himself, Frank Scarpitti, cutting the ribbon for the grand opening. OTT is pleased to join the more than 4,300 technology-focused companies along with the rich talent and infrastructure present in the York region.
"There is a sizable Chinese-Canadian population in Markham and the surrounding York Region. This new office will enable us to provide better services to them as well as the growing number of business clients. This City of Markham has the right location, quality infrastructure, talented and diversified workforce. As a fin-tech company, we are very excited to join this large group of technology businesses that call Markham their home, and we intend to contribute greatly to the community by providing our professional financial services and state-of-the-art technology solutions."  says Alex Liu, Vice President of OTT Financial Group.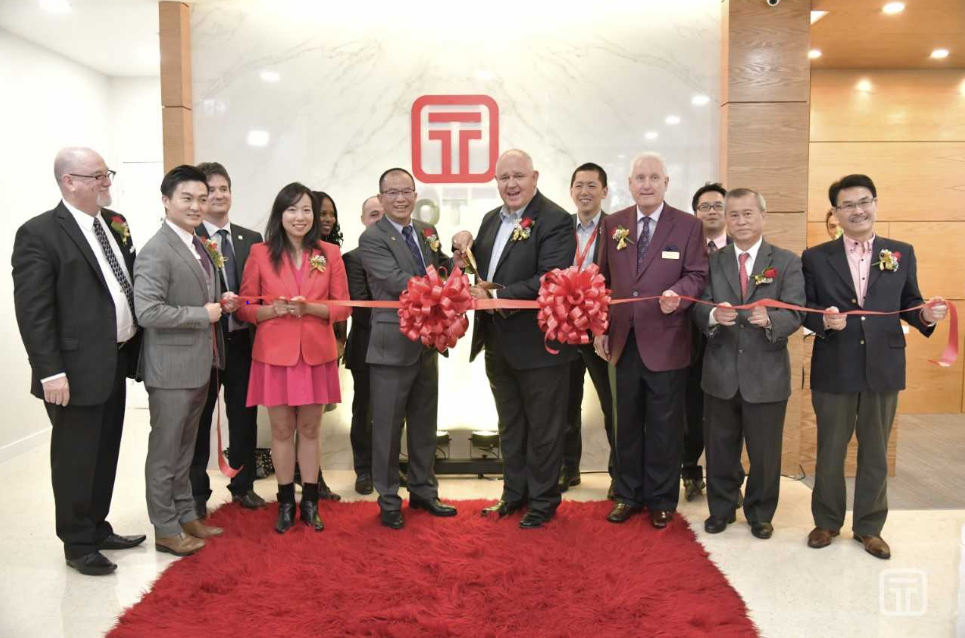 The OTT Group of Companies operate businesses within the Canadian financial services industry.  The main entities are comprised of OTT Financial Canada Inc., an investment dealer registered with securities regulators in Canada and a member of IIROC and CIPF, OTT Capital Corporation, an exempt market dealer as well as a portfolio manager and investment fund manager, OTT Financial Inc., a FINTRAC-registered money services business authorized by the AMF offering foreign exchange services, and OTT Pay Inc, a leading fin-tech platform provider connecting Canadian merchants to Chinese consumers.