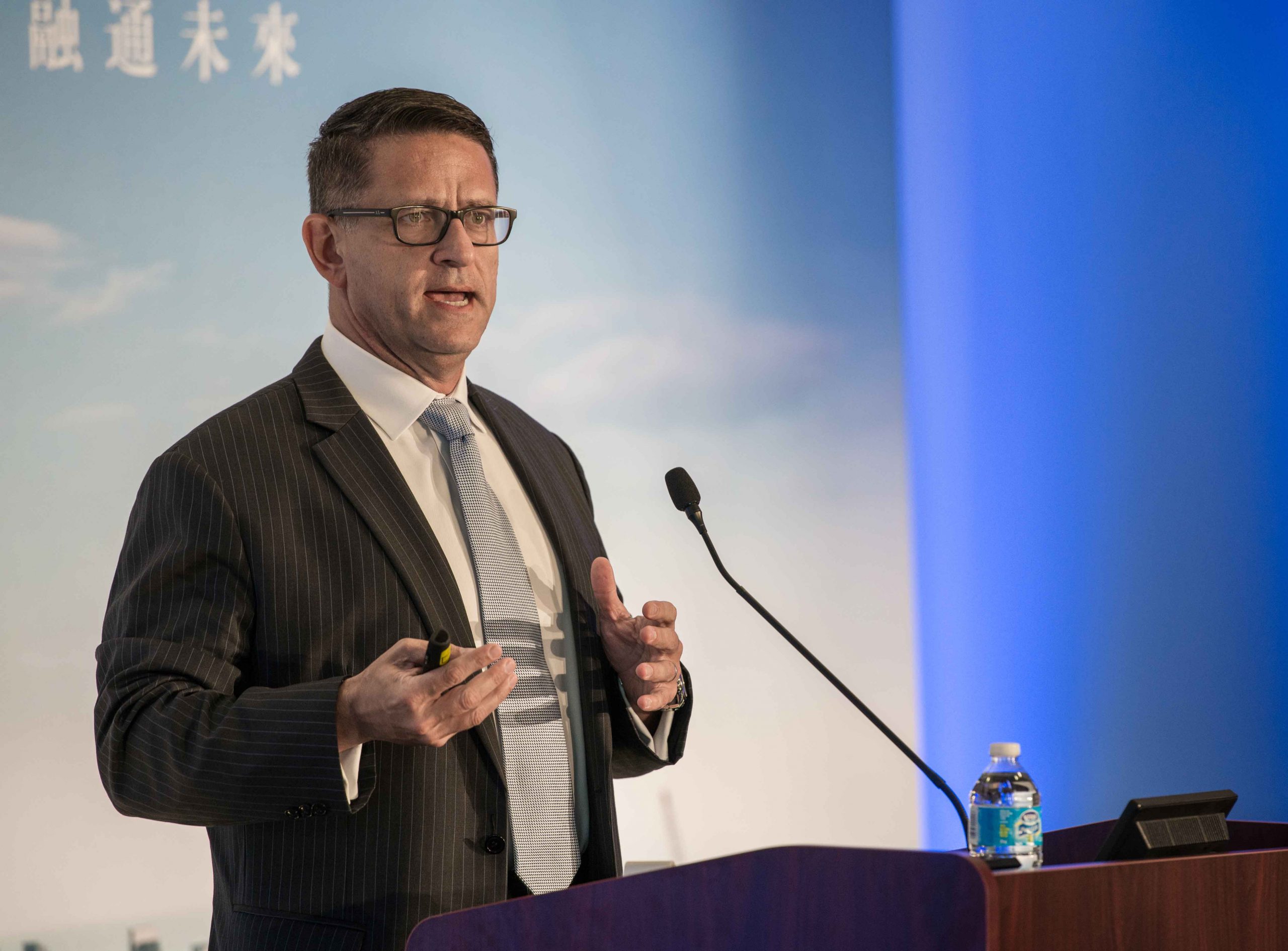 "Helping Globalize Your Business" Held in Toronto
Toronto, Ontario, October 05, 2017 — OTT Financial, a Canadian financial services company, and Alipay, the world's leading third-party payment platform, announced "Helping Globalize Your Business" on September 26th, an event bringing Canadian merchants together with senior Alipay team members to discuss significant business opportunities available through connecting with Chinese consumers.
With more than 520 million global active users, Alipay is the world's largest online and mobile payment platform, and the primary means of online and mobile payment for Chinese consumers. In June, OTT Financial announced that its merchants would be able to accept Alipay through OTT Pay. OTT Pay now offers a full suite of simple solutions to help Canadian merchants diversify their customer base, appealing to Chinese consumers by enabling payment in their currency of choice through Alipay.
"We've seen incredible success in working with Alipay, and we're thrilled to be able to bring this important event to Canadian retailers and brands," said Cory Taylor, Head of OTT Pay. "Chinese consumers continue to seek out Canadian items they can't find at home while they are visiting as tourists or shopping online. This event is an excellent opportunity for Canadian merchants to meet and network with senior members of the Alipay team and learn how to leverage payment platforms like Alipay to tap into new sales opportunities in China and globally."
"Chinese consumers want to be able to buy items from North America," said Souheil Badran, President of Alipay North America. "Through Alipay, Canadian merchants can more easily connect and engage with Chinese consumers because it eliminates payment and language barriers that can create stress at the point of sale. We are excited to partner with OTT Pay on this important event."
About OTT Financial
OTT Financial and its affiliate companies have multiple lines of business in the Canadian financial services industry. OTT Financial Canada Inc. is an investment dealer registered with the securities regulators in Canada and a member of IIROC and CIPF. OTT Capital Corporation is an exempt market dealer as well as a portfolio manager and investment fund manager. OTT Financial Inc. provides foreign exchange services and OTT Pay is the payment platform that serves Canadian merchants and Chinese consumers. Since 2006, OTT has been dedicated to delivering values for its clients and creating positive impact for the communities served by the OTT group of companies.

About Alipay
Operated by Ant Financial Services Group, Alipay is the world's largest mobile and online payment platform. Launched in 2004, Alipay currently has over 520 million active users and over 200 domestic financial institution partners. Alipay has evolved from a digital wallet to a lifestyle enabler. Users can hail a taxi, book a hotel, buy movie tickets, pay utility bills, make appointments with doctors, or purchase wealth management products directly from within the app. In addition to online payments, Alipay is expanding to in-store offline payments both inside and outside of China. Over 10 million brick-and-mortar merchants now accept Alipay across China. Alipay's in-store payment service covers more than 30 countries across the world, and tax reimbursement via Alipay is supported in 24 countries and regions. Alipay works with over 250 overseas financial institutions and payment solution providers to enable cross-border payments for Chinese travelling overseas and overseas customers who purchase products from Chinese e-commerce sites. Alipay currently supports 27 currencies. Follow us on Twitter @antfinancial and @alipay.